home
11th March 2012 - Mostly Alaska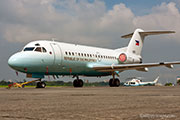 After three attempts to cut through the Philippine Air Force red tape, I was finally granted access to the 250th Presidential Airlift Wing where I had access to their F-27 and F-28 transport aircraft. Included in the link are other government and military aircraft at Manila Airport. As a matter of interest the F-27 is the oldest example still flying in the world, while another of the current airframes is an ex JEA machine, of all things.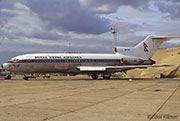 The next shot is from Heathrow in 1979. The second series of shots from Heathrow scanned from my archives. You'll find all sorts of interesting oldies in there.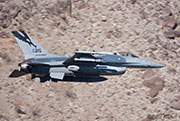 The final shot at the top links to a series of shots at Star Wars Canyon in Death Valley, California. This was my first visit to this low-level location, and I have another planned in the next few weeks.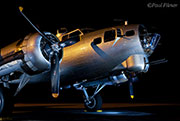 The B-17 shot at night was done at Rocky Mountain Metro Airport in October. The shot above comprises about 33 images merged together as I couldn't shoot longer than 10 seconds at a time, due to the ramp lighting, and it was lit using a single strobe.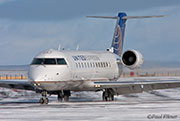 The CRJ200LR was shot at Natrona County Airport, Casper, Wyoming while I was covering the Air Spray L-188 mentioned on the last newsletter. This image is being used by the airport for marketing purposes.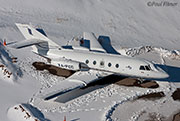 The Mexican Falcon 20 was shot at Eagle County Regional Airport. This aircraft had a landing mishap a few years ago. Also in the link is the new Bell 429 carrying out high altitude testing.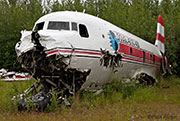 Nenana was the closest airfield that this Brooks C-54 landed off-field while the engine was on fire.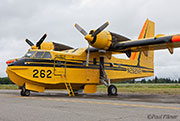 A host of aircraft waiting to fight fires at the Ladd Army Airfield, Fort Wainwright.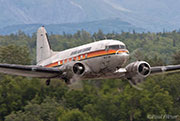 A revisit to Palmer with the DC-3s and C-119s.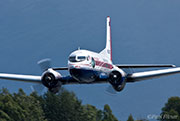 A host of TransNorthern C-117s are featured from Wasilla, Lake Hood and Anchorage. The C-123 at Wolf Lake is one shiny machine indeed. A pair of ex Everts DC-6s off airport being used for things other than flying these days.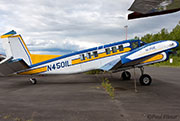 Finishing off is a set from Everts at Anchorage. If you like DC-6s and C-46s take a look. Lastly who's heard of a Evangel Air 4500-300-II? Me neither, but there is one at Birchwood.