home
24th April 2011 - Something Old Something New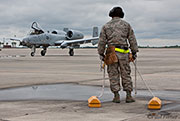 A couple of sets from 2009. I was invited to shoot with Kev Jackson of Airpower Images and Peter Greengrass, both friends and fellow shooters from the UK. We were covering JTAC operations both at the Townsend Range, where we saw A-10s dropping bombs and firing missiles, and at the Savannah Hilton-Head International Airport in South Carolina where they based themselves out of. It rained and was overcast for the whole trip unfortunately.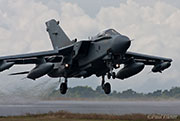 The next set is from the home of the Tornado in Scotland - RAF Lossiemouth.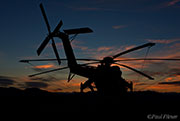 And finally a new set where I have updated the Rocky Mountain Metro page with some low light shots of a Erickson Air-Crane S-64E taken at the Jeffco Tanker Base.