home
30th January 2011 - The Old and the New



There are lots of updates for you today, including clearing a little of my backlogged shoots.


First up the non-aviation subjects, starting with the lunar eclipse at the end of December. The moon was so high in the sky that I soon found out that my tripod was incapable of holding the 500mm lens at that angle with the weight. I ended up shooting with the 500mm hand held and the 400mm on the tripod. These photos are a mix between the two lenses.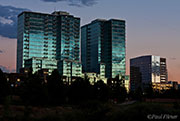 I was driving southbound along the I-25 as dusk fell and I saw this building with great light reflections. I managed to exit pretty quickly and found a spot to shoot that had almost no obstructions. The light was gone in a matter of minutes. This goes to show that there's often a very small window of opportunity to capture a scene. The photo in question is the final one in the sequence.



These couple of shots was taken on the first flight of the day from Denver to Las Vegas. There were some low lying clouds and the sun was just beginning to shine on the snow-capped mountain tops. Keep those window shades open and enjoy the view.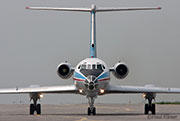 Now back to my normal aviation shots with a couple more from my last Russian trip to start with. I'd never visited Vnukovo's ramp before and this turned out to be an outstanding place to visit. Very few western aircraft are present here with the old guard Russian hardware still ruling the roost including a flying Il-18.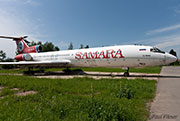 Also at the same airfield is the VARZ-400 Vnukovo Overhaul Works which always has interesting aircraft cycling through to new owners.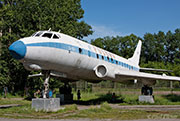 Some photos that I missed from my Siberia trip a couple of years ago were some off-airport airframes in Irkutsk. A Tu-124 in a park and a Yak-28 on display outside the Irkutsk Aviation Repair Plant (IARZ403).



Back locally and last week I found a DHC-6 Twin Otter at my local airfield with a radar fitted under the nose. This is most probably operated by a private contractor to the military.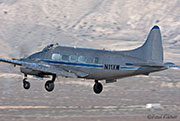 Back to California in March 2010 and some photos from a quiet Mojave but with the highlight of finding the National Test Pilot School's DH-104 Dove flying. It's always nice to find the older British aircraft still being used.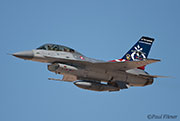 On the same day I visited Edwards AFB and during the short time there lots of interesting test aircraft were seen, although the sun can be tricky for photography.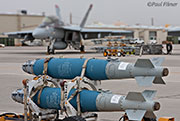 Even further back in time I had a trip to northern Nevada in April 2009. Starting off in NAS Fallon where we were greeted by snow and high winds which made for tricky shooting plus bitter cold.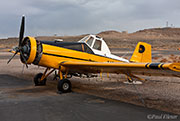 Just down the road Fallon MAP proved to be home to some interesting aircraft as well as some ag flyers.



You can always see nice aircraft at Stead and we were blessed with clear skies and golden light for these shots.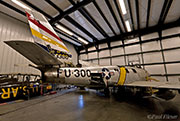 The final airfield from this little trip was Carson City were you can always find nice projects in the various hangars. Of course shooting in hangars makes for difficult light and wide angle lenses.


That's all until the next update. Paul.