home
23rd October 2010 - Arizona, Russia and Colorado



The updates in this edition are from Arizona, Russia and Colorado. Who says I don't get around?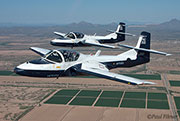 I had an invitation to shoot the final delivery of the Colombian Air Force T-37s as they departed Arizona for their long journey home. They left a day late which allowed us to drink and chat the night before, and it was certainly nice to be able to see them off in this manor.



The next part of my Arctic Adventure saw me in Murmansk where the sun doesn't go below the horizon in the summer. The airport here is small but, as always, any airfield in the Russian Federation is an interesting one.



From the airport we arranged a Mi-8 flight along the river which gave us some nice views of the shipyards that are mostly impossible to gain access to on the ground. This included some Naval areas and included the ski-jump equipped Russian Navy aircraft carrier the Admiral Kuznetsov.



Finally some shots from the city itself.



Back closer to home and three shoots from Colorado starting with the airtanker operations from the back-to-back wildfires we had in September. The Fourmile and Reservoir Road fires were our largest this year and includes helicopter operations.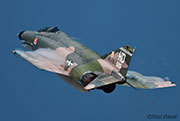 The Colorado Springs Airshow was a bit of a disappointment but was partially saved with the sprightly performance from the QF-4E Phantom West display.



Last up, and a non-aviation set, the fall colours to the west of the continental divide.


Thanks for looking.