South Big Horn Airport, Greybull, WY, USA (KGEY) - PB4Y-2 Tanker Delivery, 15 October 2010
The Consolidated PB4Y-2 Privateer served with the US Navy between 1944 and the early 1960s and was used mostly in the maritime patrol mission. I received an invitation to travel Wyoming to document the final test flights of the only airworthy PB4Y-2 after a long period of being firmly on the ground.
The PB4Y-2 is essentially a navalized B-24 Liberator (PB4Y-1) with a lengthened fuselage and a high vertical stabilizer which replaced the B-24s twin-tail configuration. The aircraft were originally equipped with four Pratt & Whitney R-1830-94 Twin Wasp radial engines which were common to many types of that era. It was decided that a turbocharged engine was not a requirement, as most missions as a patrol aircraft would be flown at lower levels. In all 739 were built with the majority going to the US Navy and smaller numbers delivered to Canada, China, France and Honduras.
N2871G is ex Bu66302 and last flew with the US Coast Guard while in military service. She found her way into civilian hands with Christler-Avery Aviation based in Greybull, Wyoming. Mel Christler and Morris Avery parted later with both forming their own separate aviation companies. Morris Avery passed away in 1969 and this is when Dan Hawkins and Gene Powers bought his assets and formed Hawkins and Powers (H&P).
'71G was used as a sprayer at first on the spruce budworm and grasshopper contracts before these were cancelled due to environmental concerns. This was in the heyday of this type of spraying when even Constellations were used in this role. 71G was later converted to an airtanker by H&P when she became Tanker 121 which is how most people relate to this particular airframe.
The PB4Y-2 had an impressive 2400 gallon load and H&P operated eight PB4Y-2s at the height of their operations. They also designed and engineered all the modifications in their tanker fleet including a new volometer tank system that allowed up to eight spray lines, which was a first at that time.
The aircraft was very capable but H&P found it difficult to compete with the tanker of choice in the 1960s, the B-17 Flying Fortress. The government contracts slotted aircraft into different categories that paid the same regardless of aircraft type. The PB4Y-2 and the B-17 were in the same "heavy airtanker" category that was contracted out at $600 per hour.
The PB4Y-2 was far more expensive to maintain, mostly from a powerplant perspective, as they were fitted with the R-1830, which was used on many surplus aircraft at that time, including the classic DC-3. These cost $1200 for an overhaul whereas the more powerful Wright R-2600 Cyclone engines fitted to the B-25 Mitchells, already on the H&P fleet, were only $500-600 to buy brand new. This was the deciding factor in replacing the engines and what they ended up with was a more cost effective aircraft that was also much more powerful.
I had the honour of speaking to Gene Powers and he said that the PB4Y-2 was one of the sweetest aircraft that he has flown and he has very fond memories of it. With the more powerful engines it was more than capable of flying on a single engine.
'121 was sold to its present owner, 4Y-2 LLC, in 2006 when the Hawkins and Powers assets were auctioned off. Also still present at Greybull are PB4Y-2s N6884C (Tanker 127) and N7962C (Tanker 126) that have also been grounded since 2006.
I was offered the opportunity to shoot '121 on her final test flight and departure and this involved an eight-hour drive through the night after work. The following morning started with final checks being done inside the B&G Aviation hangar before being towed outside to perform a high power engine run. I can honestly say that it is the noisiest radial aircraft I have ever heard and coupled with the vibrations that resonate in your chest, it was truly a sound and feeling to cherish. It is basically the same sound as two B-25s!
The captain for the ferry flight from Greybull to Casa Grande in Arizona, Woody Grantham, backs up Gene Powers' feelings about this aircraft type saying, "it was a great firefighting aircraft especially with the new engines. It met all the requirements for the job plus some.
"It was a much better aircraft for the job than the B-17 with lots of available power and a really honest airplane. It was fast for its weight and size and while many other types were pushed to their limits for the job, the PB4Y-2 was still well within its limitations."
B&G Aviation has been working on this aircraft periodically since soon after the auction and has done a wonderful job in getting the airworthiness paperwork in order and the aircraft back into the air.
4Y-2 LLC intends to fly this aircraft on the US airshow circuit and as this is the only example currently flying anywhere in the world it is sure to draw crowds wherever it appears. It's to stay in its current colour scheme as a testament to the crews that flew these aircraft in the airtanker role.
As always the long drive was worth the effort to shoot a historic moment involving a classic propliner.
High power run snippet

Subscribe to receive updates via: e-mail list | Facebook | Instragram | Twitter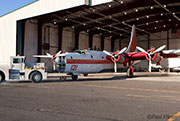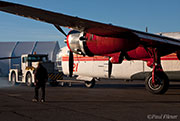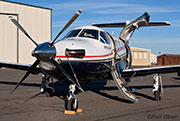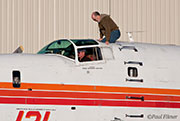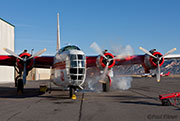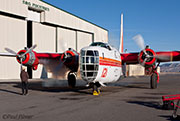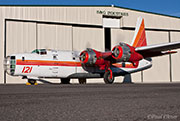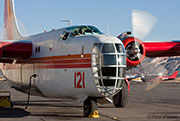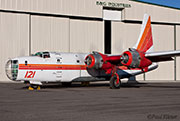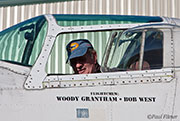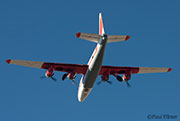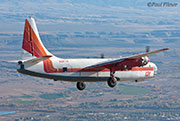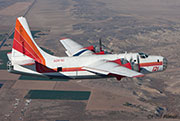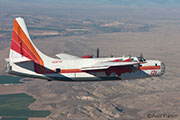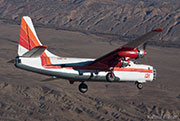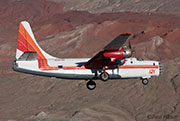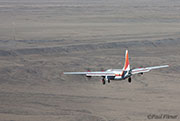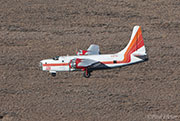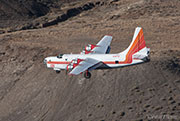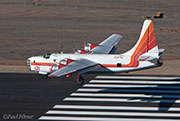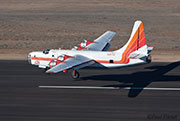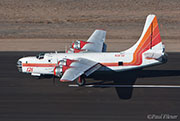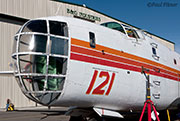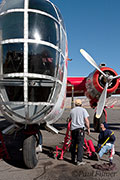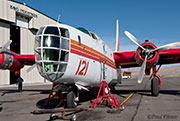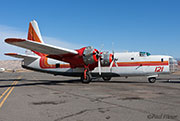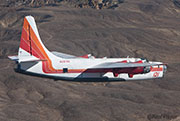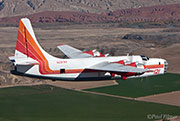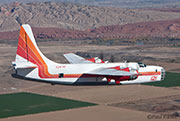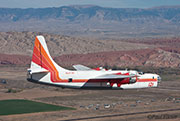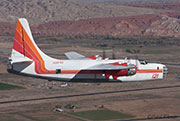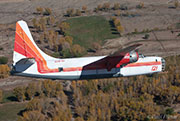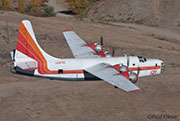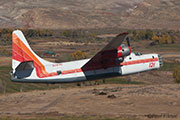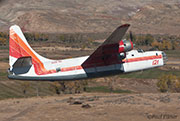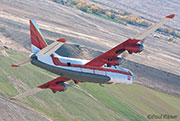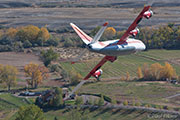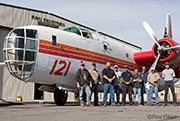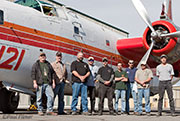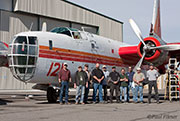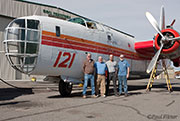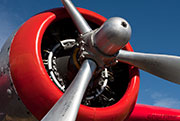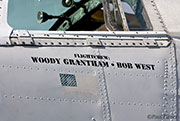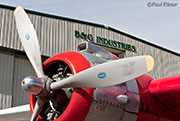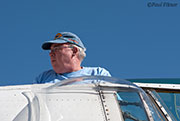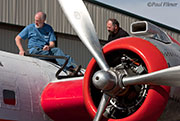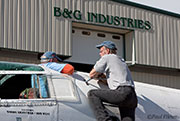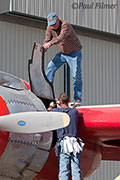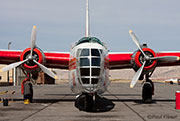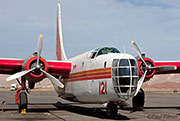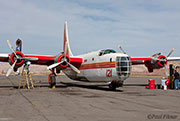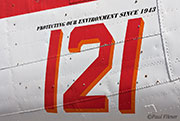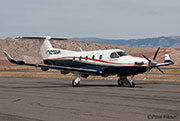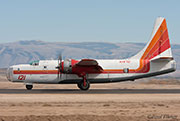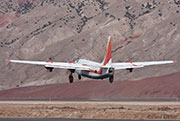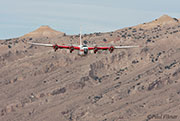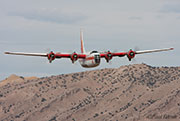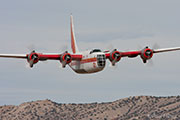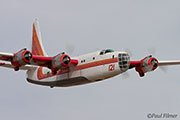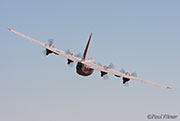 ---
---