South Big Horn Airport, Greybull, WY, USA (KGEY) - C-119 Delivery to Hagerstown Museum, November 2008
C-119G Flying Boxcar N8093 returned home to her birthplace of Hagerstown, MD on 16th November 2008.
Built in 1953 for the Royal Canadian Air Force (serial 22111) she was to keep the basic RCAF colours throughout the rest of her career. Hawkins and Powers of Greybull, Wyoming used N8093 as a fire tanker (tanker 140) until 1987 and after that was periodically flown until May 2002 when she taken to an airshow in San Antonio, TX.
Since then N8093 has been stored in the open at Greybull. When Hawkins and Powers went bust and their assets were put up for sale in 2006 she was purchased by Robert Stanford of Zenith Aviation for $30,000 and he in turn donated it the Hagerstown Aviation Museum. The subsequent restoration to flight plus fuel was in excess of $100,000 however, and this has been raised by donations for the museum.
The staff at B&G Industries took less then 2 months to get N8093 into flyable condition under the watchful eyes of Director of Maintenance Tim Mikus and Chief Inspector Wes Huber.
The flight should have occurred a week earlier, but a leak in the left hand engine negated that as the resolution involved pulling the propeller. Engineer John Olin took on the last task to replace the feedback shaft o-rings which took two days. One more engine run and the aircraft was cleared to fly, only to be stumped by the weather.
On Wednesday 12th November 2008 she made her first flight in 6 years when Frank Lamm, T.R. Proven and Galen Seal flew her from Greybull's runway on the first leg of the 10 hour flight to Maryland. Fittingly they performed a couple of fly-bys before departing as Greybull says goodbye to yet another long term resident.
Subscribe to receive updates via: e-mail list | Facebook | Instragram | Twitter
Showing page 1 of 2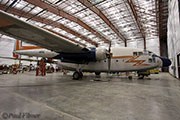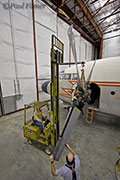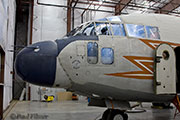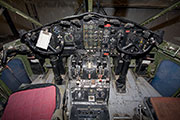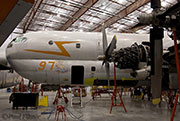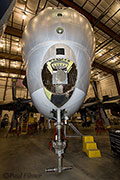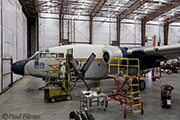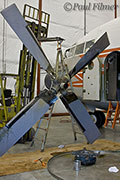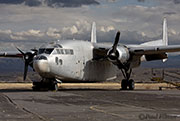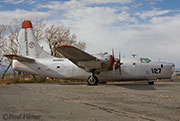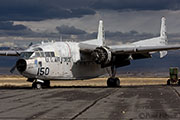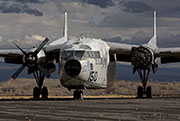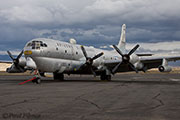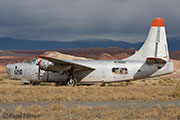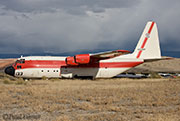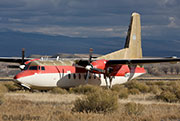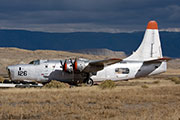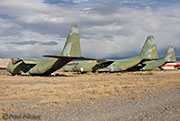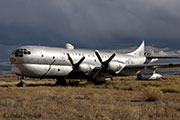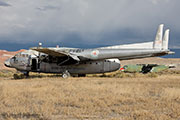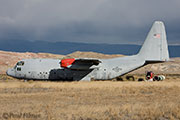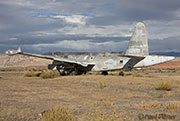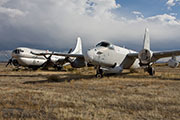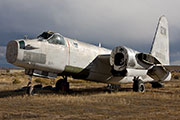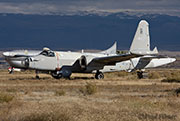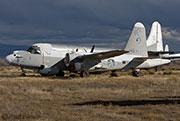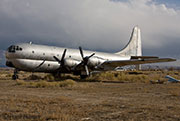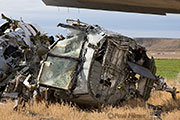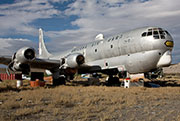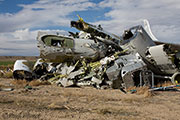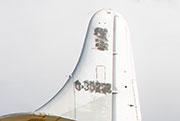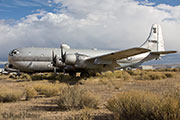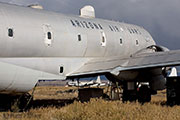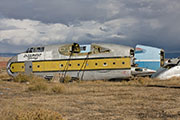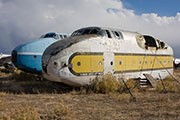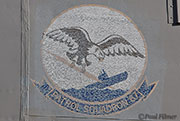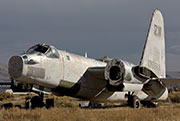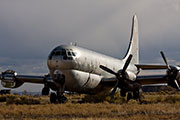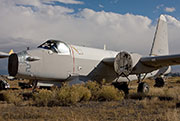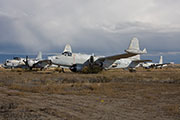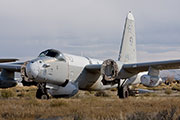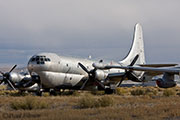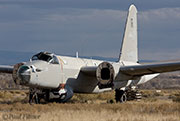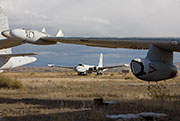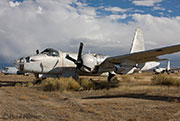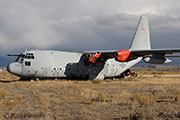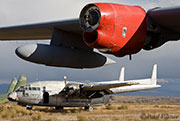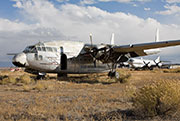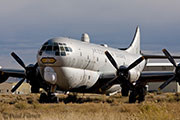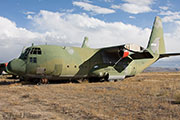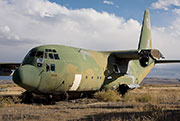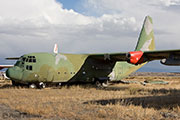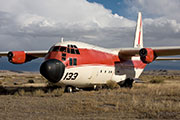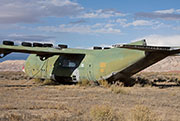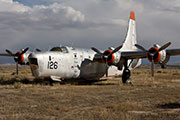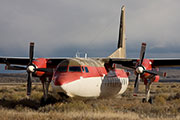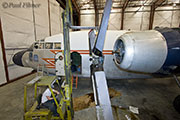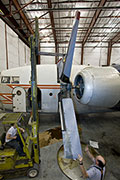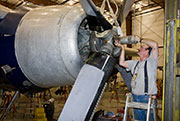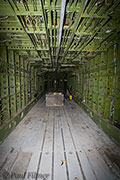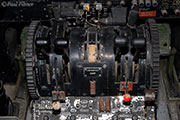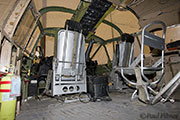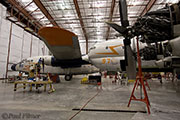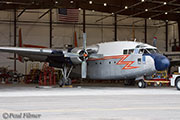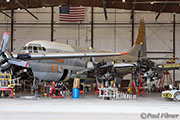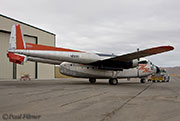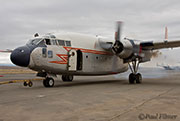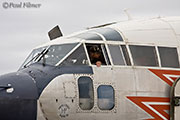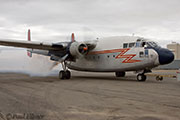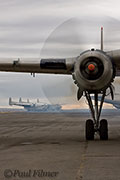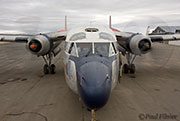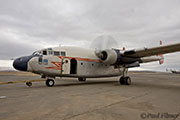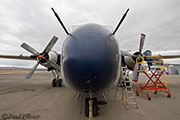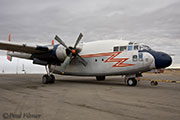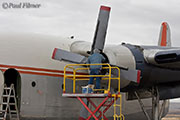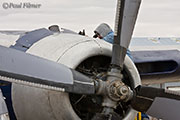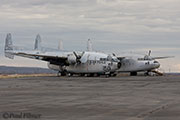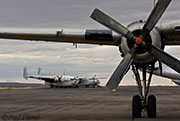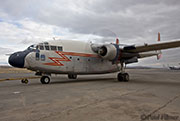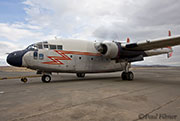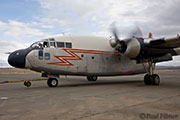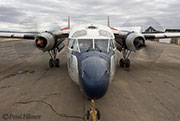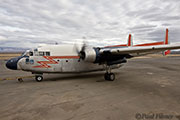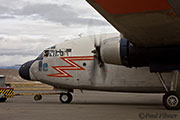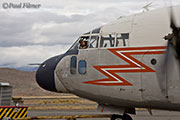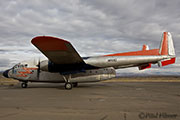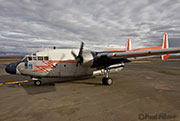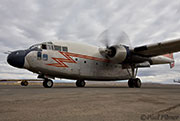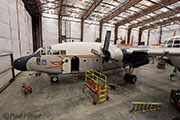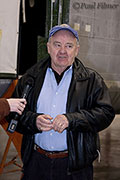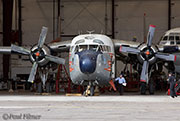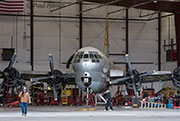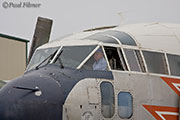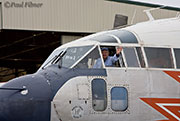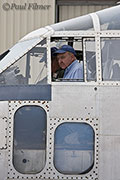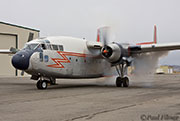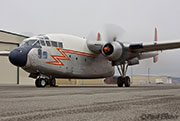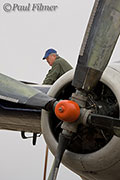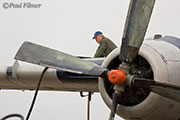 ---
---