London Heathrow, UK (EGLL) - 1978
Subscribe to receive updates via: e-mail list | Facebook | Instragram | Twitter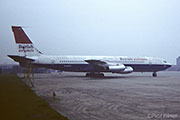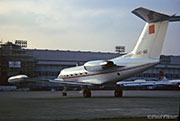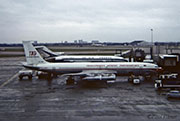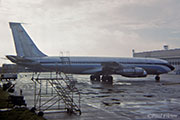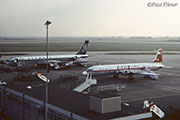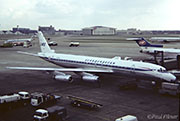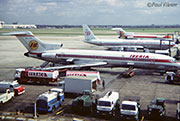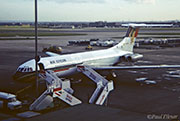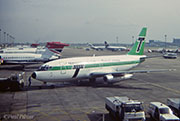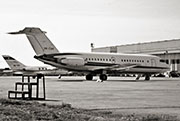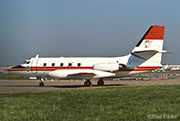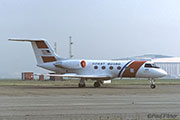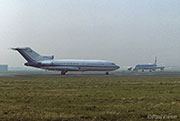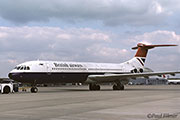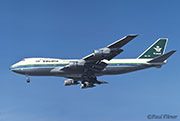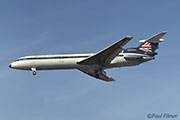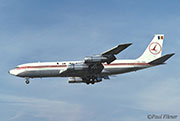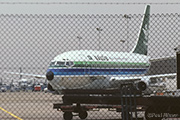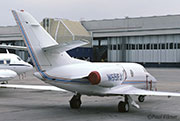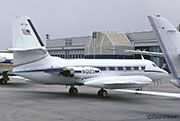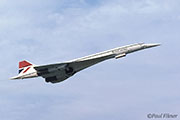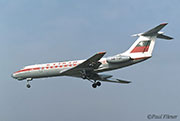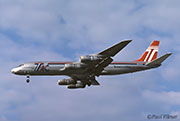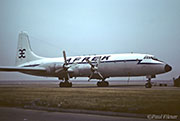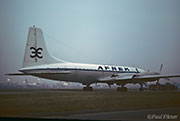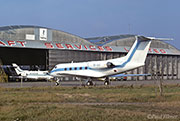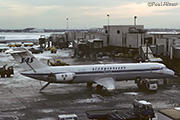 ---
---
I've always lived close to Heathrow Airport after being born in the old Harlington Maternity Hospital and have lived in both Hayes and Harlington at various times. The sound and smell of the old kerosene burners most likely permeated into my blood, fuelling my interest in aviation.
I always remember that my early days taking photos at Heathrow were always difficult. Starting off armed with a simple 126 camera I soon found that I had nowhere near the reach that I desired. These first series of shots are taken with one of those cameras, which had a square aspect ratio that I've cropped down to 3:2 for the sake of layout and to omit the huge white skies that are in some of the originals. Bizarrely, although the 126 cameras were obviously very cheap and of poor quality, you could still buy slide film for it on which these were taken with. Oh the naivety!
The fiest twelve shots were taken in this format, and, with flying shots well out of range, I had to be a little creative to get anything worthwhile. Also the cost of slide film and processing was large for a kid who was still at school, meaning that I took a grand total of two photos in February!
First up, Gulfstream II A9C-BG, taken at the old BEA maintenance base. This aircraft was an oddity at the time as it was very unusual to see a registration with a three-character prefix to the registration outside of Gulf Air aircraft. This aircraft, from Bahrain, was one of the few Gulfstreams fitted with tip-tanks at the time. This type of modification was of course common on military fighters but was a new concept for civilian aircraft.
The next shot is of Boeing 707-123(B) N7525A also shot at the old BEA base. Unfortunately it's backlit, but you can see that it's ex-American Airlines. It may have been here for maintenance during a forward sale to Dresser Industries when it became N5038 and was fitted out as an executive aircraft. It ended its days in AMARC and I can't say for sure if it is still there or has succumbed to the scrapman. Dressler was a corporation based in Texas which provided technology and services for the oil industry and ended up being merged with Halliburton in 1998.
Seven photos appear from March, so I must have been flush from breaking my back delivering free newspapers that nobody wanted!
Car Park 2 in the central area was always a favourite place to hang out, and in those days there was obviously no issue with security. It was always the place where the smell of kerosene was the strongest as this was an area where VC10s were always parked. In the first photo, although a little ropey, is one of those aircraft; in this case Gulf Air VC10-1101 A40-VL with Air Ceylon titles. This aircraft was used on the airline's Colombo to London service over a three-year period. For the younger viewers out there, Ceylon is now known as Sri Lanka. This aircraft ended its flying days as ZA140 with the RAF after being converted to VC10 K.2 standard and was scrapped at St. Athan in 2001.
The next photo shows a typical scene, also from Car Park 2, with an Olympic Boeing 707 parked next to Interflug Il-18D DM-STL. Although Interflug aircraft were a common sight in Europe they hardly ever ventured to England, and when they did it was usually with their Il-62 jet transports. This aircraft crashed when it overran the runway on take-off at Luanda, Angola on a cargo flight in 1979. The number two engine failed and the attempted abort caused the aircraft to hit the ILS localizer, where the aircraft burst into flames and broke up. All ten people on board were killed and the aircraft was written off.
The Iberia Boeing 747-200 was an unusual sight as European carriers' long haul aircraft were seldom seen unless a special charter was taking place or a passenger backlog needed to be cleared due to weather or strike action.
Another popular place to take photos was the viewing area on top of the Queen's Building (QB) between Terminals 1 and 2. We used to sneak up there via one of the fire exits placed on either side of the building. We would enter through the huge and heavy wooden doors that were always unlocked, and then run up countless flights of stairs. At the top we would have to pick our moment to emerge, as we didn't want to get caught by the ticket attendant that often patrolled the area at the top. Here are a couple of typical shots from the QB. The SAS DC-8-62 LN-MOG was later sold to Aero Peru and ended its days in Lima where it was eventually scrapped.
The Transavia Boeing 737-200 was an aircraft leased to British Airways as it began to receive and build up its own 737 fleet. As you can see in the background, there were still plenty of Tridents in service, which was the aircraft the 737 would eventually replace. This shot was taken through the windows in Terminal 1.
The last photo taken with the 126 is more of a record shot, and this episode prompted me to look at better options equipment wise. This Boeing 720 belonged to Icelandic carrier Eagle Air and was leased to Air Malta. On 3rd March 1978 we were using Car Park 3 as a vantage point as Heathrow was using runway 28 right for arrivals. This aircraft, TF-VLB, was performing a flight for Aer Lingus and we watched it porpoise on landing slamming the nose gear into the ground causing it to collapse, blocking the runway. We caught a bus to the northern perimeter road to get a closer vantage point but this was the best I could do with the limited range on my "gear". I can only imagine the insurance complications with this incident with three airlines involved.
After this I upgraded my camera to the Russian brick known as the Zenith EM, and with the addition of a 75-300mm lens thing began looking up. I could now actually shoot aircraft that were flying! Although the light meter was on top of the housing, the focus was manual and you had to physically wind the film on to the next frame, my shooting opportunities suddenly opened up.
One of the first subjects with my new gear was the flagship of the Federal Aviation Administration (FAA), its Lockheed Jetstar appropriately registered N1. This was parked up near the Air India maintenance base on the southeast side, near to Fields Aviation Services.
Another flagship of sorts on the same side of the airfield was US Coast Guard Gulfstream II 01. Notice the lack of tip-tanks, which was the norm compared with the Bahraini example above. In this photo you can see the typical weather we had to deal with - damp, claggy, miserable stuff.
Continuing with the rubbish weather theme, here we have an executive Boeing 727 N5073L, which was an ex-Lufthansa machine, looking to escape from the path of a KLM DC-8. This aircraft now sports winglets and flies as VP-BAJ. I shot her in the sun at Lasham in 2009, though heat-haze was a killer! Hopefully she's still extant.
On to some more common aircraft of the day and the appearance of some sunshine! The Saudi Boeing 747-200 looks normal until you look at the registration, as it is actually a Middle East Airlines (MEA) aircraft on lease to Saudi Arabian Airlines. But this wasn't the only carrier she was leased to as this airframe also flew with Gulf Air, British Airways (as G-BLVF), Garuda, Philippine Airlines, Kitty Hawk (now converted to a freighter), and finally with the Dubai Air Wing as A6-GDP, where it flew horses for the UAE royal family. The airframe ended up at Kemble (Cotswold Airport) in 2010 and was eventually scrapped.
British Airways Super VC10 G-ASGM made her way to the RAF as a K.4 ZD241 and still flies today. TAROM Boeing 707-300 YR-ABC was relegated to a freighter with the same airline before ending up in Africa as 9G-IRL. It was written off in Entebbe, Uganda in 2005 when attempting a second approach at too low an altitude. Balkan Tu-134 LZ-TUC still survives today as an anti-terrorist trainer in Razgrad, Bulgaria.
Jetstars were common in those days, while the Swaziland Gulfstream II was an unusual visitor, seen here parked on the Fields ramp, which is now the site of Terminal 4. Falcon 10 N55FJ survives as an exhibit in the Aerospace Museum of California
I'll end with some freighters. First up an Afrek Britannia G-BDUP being towed in typically foggy conditions at Heathrow, which always seemed to be the way when an interesting aircraft showed up (Some things never change! - Ed). Afrek had a pair of Britannias based in Athens, Greece, and they usually only ventured to UK shores for maintenance and then they usually turned up at either Luton or Stansted. Originally with the RAF and after Afrek to Cuba, she ended her flying career, as all old freighters seem to, in Africa. She was eventually brought back to the UK by the Britannia Preservation Group and is currently at Kemble in a very healthy condition.
The lovely lines of a Transmeridian Air Cargo (TMAC) DC-8-54(F) was, again, more a sight you were likely to see at Stansted. Starting off her career with VIASA (Venezuela) as a passenger aircraft, G-BTAC as she carries here, served with TMAC for many years before finding her way to Colombia and then Brazil, where she finally met her fate with the scrapman.
I hope you've enjoyed this trip down memory lane. I, for one, have found it interesting researching the fates of these aircraft, and to be quite frank, I'm quite surprised that so many are still around today!