Centennial, CO (KAPA) - FiFi Kate, May 2006
This immaculate DC3 was being ferried from Lelystad Airport in Holland to Orange County Airport, CA.
I found out about this flight via FiFi Kate's very own blog, and looking at the very small world map it looked like it was quite likely they would pass through Colorado.
By using the Flight Aware website, I suddenly found out that it was due to land at my nearest airport - Centennial.
I hurried down, listening in on the radio, and an hour later I was rewarded by the great sight of a DC3 coming in to land.
After landing I went around to the FBO that they parked at, and the staff kindly let me on the ramp to get some closer photos.
I also met all the crew, part English and part Dutch, and I was told that she used surprisingly little oil on the long trip, which is a great testament to the engineering and maintenance that has been performed over the years.
The next morning I went back down to the airfield to find FiFi Kate already running on the ramp. The FBO staff, again, bent over backwards, and took me to the edge of the taxiway to get some photos of the take-off.
Subscribe to receive updates via: e-mail list | Facebook | Instragram | Twitter
---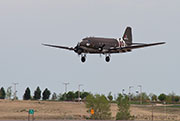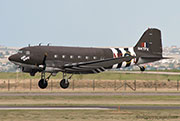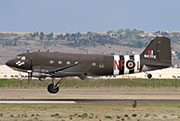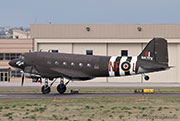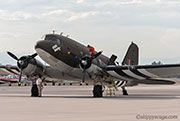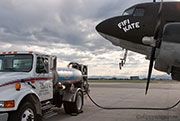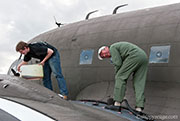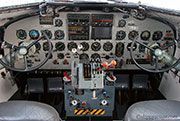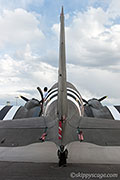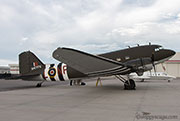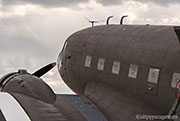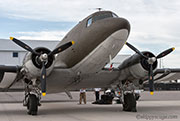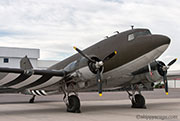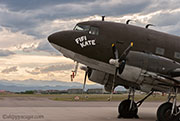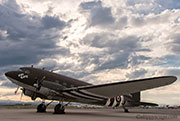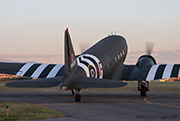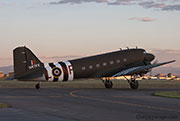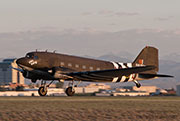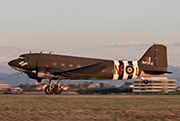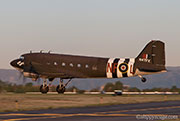 ---
---