home
22nd November 2012 - Colorado, Russia and landscapes
It's been a couple of months since the last update, so this one is pretty heavy. I've had a few visits to my local airfield. Centennial, while the light's been nice. There are five new updates, including a departing Beech Starship, a newly delivered M28 Skytruck (C-145A), and the A-10C arrival set, as pictured.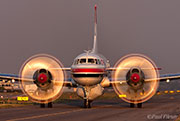 In June in Colorado we had a pair of back-to-back fires. The High Park and Springer Fires necessitated the use of tankers from Canada, and Conair bought down a bunch of Convair 580s. I had great luck with superb light and the link opens to a large amount of photos plus a video of a drop taken from one of the CV-580s.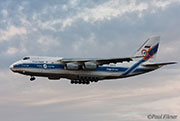 A rare visit to Denver International to shoot a landing An-124 just as the sun went behind a huge cloud, of course. This was my first digital shot of a 124.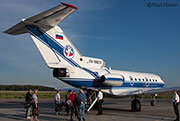 In June I went back to the Russian Federation to travel to Siberia. I've been a little slow in processing these photos and writing about the experience, but over the next few months they will continue to trickle out. The first of these was a Yak-40 flight from Moscow's Vunkovo Airport to Vologda, which was a first for me, and great fun.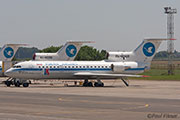 Two days after my Yak-40 flight, I flew on a Yak-42 from Vunkovo to Krasnodar and back, which was another first flight for me.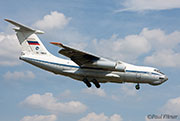 That same day I did some afternoon shooting at Vunkovo and did managed to capture at least a few Russian types before they disappear forever.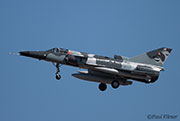 A couple of updates from Buckley AFB. First a couple of ATAC Kfirs caught on a gas-and-go, in their new camo scheme.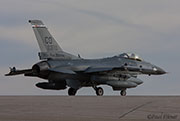 This shot is when the 140th Fighter Wing, 120 Fighter Squadron departed on a three month deployment.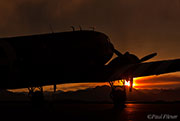 The last shot is from a set shot back in August at Rocky Mountain Metro Airport. High winds and weird clouds made for some great light.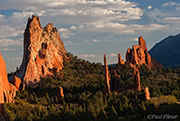 More sunsets, in this case a set from the Garden of the Gods down in Colorado Springs.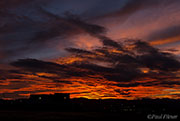 We've had many spectacular sunsets n Colorado over the last few months. I've uploaded nine new photos to the Colorado part of that web page.