home
6th November 2010 - Russia, Colorado and Europe from the Past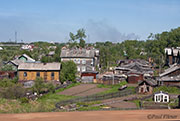 Another month, another update. I'll start off with a non aviation set taken in Arkhangelsk back in June. These were taken with a point and shoot so the quality isn't the best.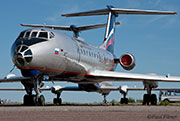 And on with the aviation - continuing with the above link are shots from the main airport in the city Arkhangelsk-Talagi. Lots of Tu-134s and Antonov transports here.



Closer to home and I've been able to shoot in my own state for a change. Centennial Airport has hosted a few interesting aircraft lately. The FAA still operate two CV-580s and one paid a visit where I shot it on 3-4 November. On the 29th October a Borek DHC-6 passed through on its way down south to the Antarctic. On the 4th November there was a Dash-8 operated for military contracts plus a Yak-52 taildragger bashing the circuit - I'd only ever seen the nose-wheel versions of the Yak-52 before.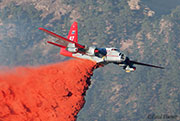 Hopefully the last fire of the season I managed to catch a Neptune Aviation P-2 dropping retardant on the Dome fire along with a SEAT.



At Rocky Mountain Metro the Columbus Blue Jackets hockey teams immaculate DC-9-32 sitting on the ramp just after sunset.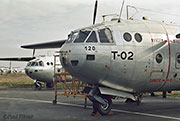 Last up a couple of trips in the time machine. Dinard from 1991 and 1992 with a Caravelle and some exotic N.2501 Noratlas'.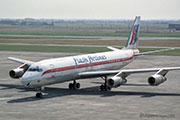 Ostend from 1983, 1985 and 1991 was always home to the old classic jets.


That's all for now.

Remember you can get quicker updates via the Facebook page and sometimes on Twitter. You can also find my articles on Global Aviation Resource where you can also find other quality articles by excellent aviation photographers.