home
13th June 2009 - more catching up...



More normal than aviation this time around - what's that all about?


I found myself in South Carolina back in April and just as I was finishing a superb fresh seafood meal the sun began to set behind the little harbour that houses the local shrimp boats.



Last month I was in Switzerland (instead of Romania - don't ask!) and we spent the first night in Luzern. I woke up early the next morning and decided to go for a wander with my little Canon G10.



Later in the day while traversing the mountains we stopped at an overlook to the Lungerer See. The weather was very damp, but I liked this shot enough to process.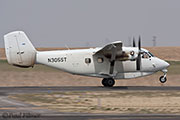 Business as usual now on the aviation side. I shot a Polish built M-28 (Il-28) at Front Range on 2 occasions. This is due to be one of the ten aircraft that the USAF Special Ops will take delivery of. Also nice to see was a baby DC-9 and the Dove (still for sale) in the sun for a change.



Next up a monster update for Centennial Airport. B-17G Aluminum Overcast did its annual visit and I tried to capture some different angles as this is such a regular visitor. The 500mm came in handy for some of these.


That's all for now and I still have a huge backlog so on with the slog.