home
23rd April 2009 - More Photo Updates



Some smaller updates this time and shooting at some of my locals for a change.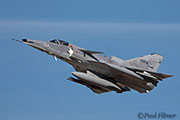 I hadn't shot at Buckley AFB for over a year, so I took the opportunity to shoot some of the locals in March and also to catch a couple of ATAC Kfirs on an overnight gas-and-go to NAS Fallon in April.



Rocky Mountain Metro (yes yes Jeffco) where I found P-51 Stang Evil on the ramp. This aircraft has not flown for quite some time and I decided to produce a pseudo HDR / half tone image that I think turned out quite nicely. Also present was one of the Erickson S-64s.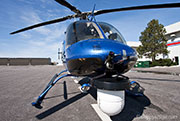 Centennial in March was all about the helicopters. The Channel 4 Bell 407 was performing some test flights in preparation to go back home to St Louis. It's role has been taken over by the ex Fox News Astar. There was also a Schweizer 300C doing hover checks before departure.



Back to some older shots that were pushed back. Some photos around part of the Basler facility in Oshkosh, WI.



North Las Vegas has lots of the Dornier population in storage and in service with Vison Air.



For the final aviation update some from last week at Reno-Stead with the Nevada Army Guard where we got sandblasted by a CH-47 Chinook - all in the pursuit of trying to get the capture!



Just a couple of non-aviation sets both from Las Vegas. First up some night shots from North Las Vegas.



Last up a single candid shot taken from a casino parking garage using the 500mm lens.